Plastic Bonded Magnet Compound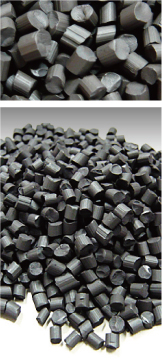 (1) The material is harder to be cracked or chipped than sintered magnet.
(2) As it can be produced by injection molding, shape with higher degree of freedom can be possible.
(3) Insertion molding and 2 color molding are possible and rationalization of assembly process is possible.
(4) As cutting process is easy, trial sample can be made easily.
(5) As base resin, it is possible to select Nylon, PPS, Elastomer etc.
<If you want to use other resin, please consult us.>

Automotive (Radiator Pump), Motors
---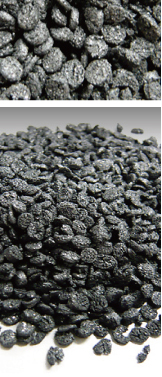 (1) As it has higher magnetic force, injection molding is possible and dimensions are accurate, it is suitable for high precision parts.
(2) As it is isotropic, expensive magnetic field molding machine and tooling are not required, it is possible to produce relatively low cost parts.

(Super) Compact Motor, Actuator, Compact Sensor
---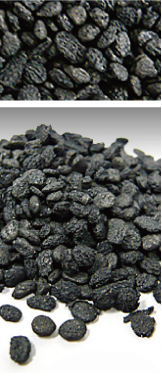 (1) It achieves the highest magnetic force as bonded magnet (magnetic field molding is required).
(2) It is possible to achieve different high level of magnetic performance.

Motor.
---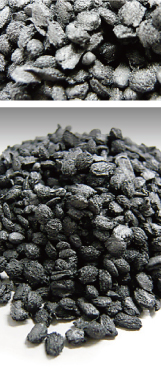 (1) Less variation of magnetic force against temperature.
(2) Less performance change even after reflow (PPS resin).

Electronics components for reflow. Sensor.




It has higher magnetic force than that of ferrite bonded magnet and lower cost than that of neodymium bonded magnet.

Motor, Sensor.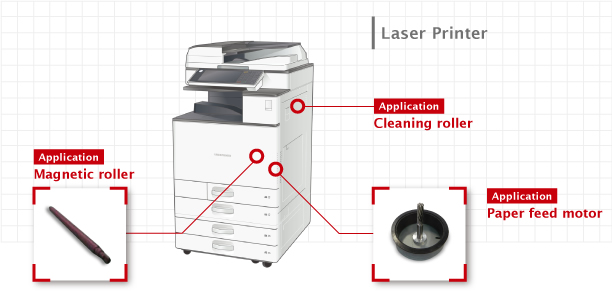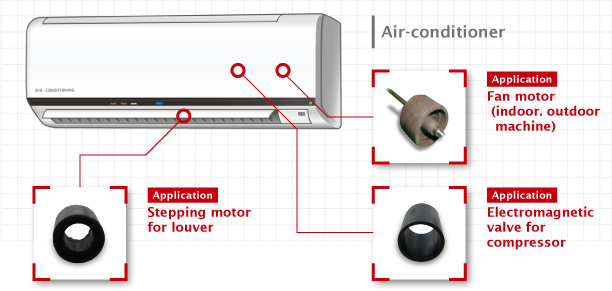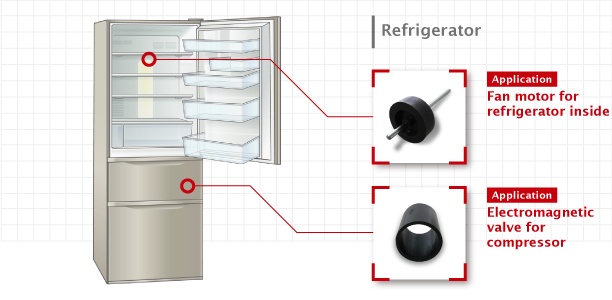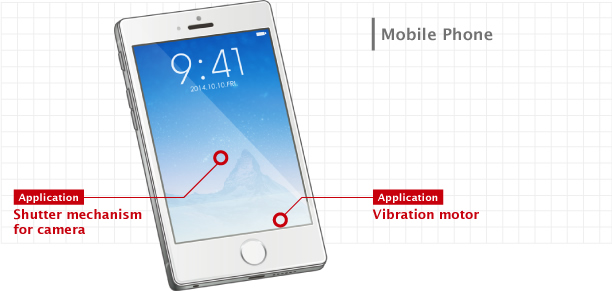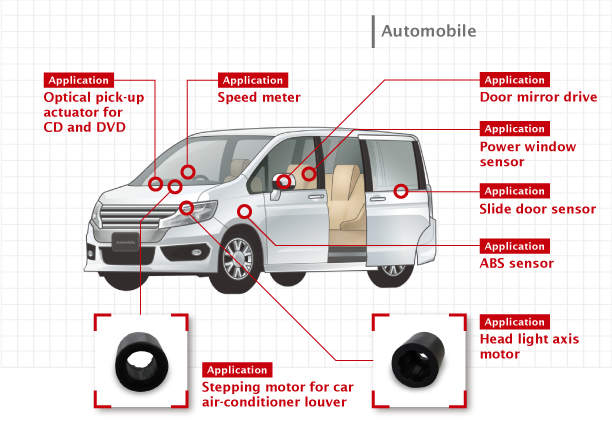 - Product catalog which includes details of wide variety of products and typical data.
- "Precaution to handle materials" which summarizes precautions to use.
- "Material Safety Data Sheet (MSDS)" which summarizes composition and safety of products.
Such kinds of literatures are prepared. Please contact us for details.
---