Other Functional Composite Material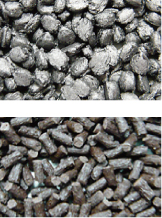 (1) It is the material for injection molding with several times higher thermal conductivity than plastic.
(2) As it has high electric resistance, it is suitable for such application that requires insulation.

Heat dissipation of lump and LED, electric power steering motor, invertors, heat dissipation of bearing, heat dissipation of case of electronic portion.
---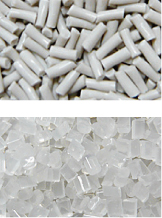 (1) It is conductive material for injection molding with plastic conductivity increased up to metal level.
(2) As it has low electric resistance and high thermal conductivity, it can be used as heat dissipation parts.
(3) It is possible to simplify electric circuit and to make integrated wiring with plastic case.

3D wiring circuit like dome lump, contact and terminal of lump socket/switch, ECU shield case of automobile
parts, connectors, electrostatic parts.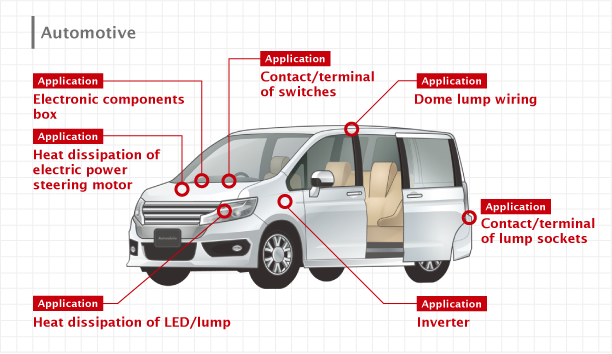 - Product catalog which includes details of wide variety of products and typical data.
- "Precaution to handle materials" which summarizes precautions to use.
- "Material Safety Data Sheet (MSDS)" which summarizes composition and safety of products.
Such kinds of literatures are prepared. Please contact us for details.
---