We assent "Ecocap Movement" activity.
2011.10.01
Mate assents "Eccap Movement" activity and we are collecting the caps of PET bottles.
※Pease visit this website for "Ecocap Movment". ⇒http://ecocap007.com/
We started this activity from Apr. 2011 and sent first batch of the caps to Ecocap NPO on Oct. 1, 2011. The first batch was 36.4Kg (14,560 pcs.) that became polio vaccine for 182 children.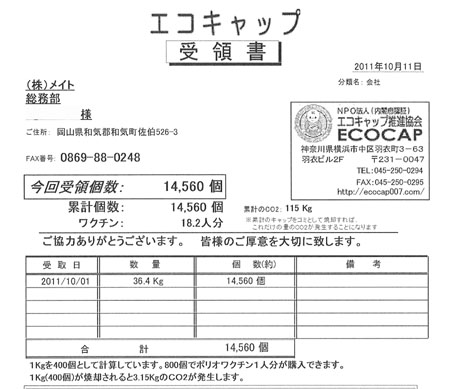 Note : The contents shown here is the one as of the date of announcement. Please be noted that It may be changed without notice.