Donated flower seeding, bulb and dressing to the local schools
2011.10.21
We donated flower seeding, bulb and dressing to local kinder garden, primary school and junior high school (total 4 schools) on Oct 21, 2011 (Fri).
We are doing this every year as a part of greenery activities to contribute the local society. This is done by our earnest wish that the local children in this area can learn in the environment with flowers as much as possible.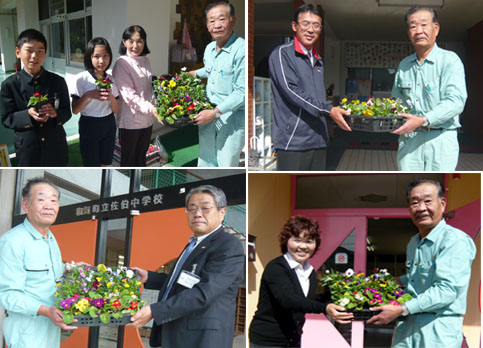 Note : The contents shown here is the one as of the date of announcement. Please be noted that It may be changed without notice.