We are doing supporting job to improve development speed of customers who use our products.

wave darkroom. We support to solve EMC problem by various kinds of measuring equipment including radio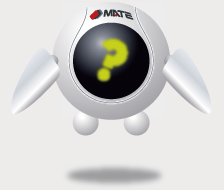 We are highly praised in our own technologies and know-how's such as selection of magnetic materials, radio wave absorption material, high specific gravity material to replace lead, fine-pulverizing of metal insulative material, surface finishing, mixing and kneading of resin, and design and processing to free shape by injection molding or extrusion molding.

However , i t ful ly owes to the relat ionship with customers. Customers consultation includes such idea "if such material would be available" or such problem "we may solve by a little more measure". By solving such problems together with customer, we can develop new product.
Many products were developed through the inquiries sent to this Customer Consulting Room in the past. We contribute to home appliance, information equipment and automotive by motors and sensors.

We install injection molding machines radio wave darkroom in our site and support you fully from idea stage to mass-production stage such as selection of material, product drawing, design of tooling, production and optimizing molding condition.