Chairman awarded "The Order of Rising Sun, Gold and Silver Rays"
2013.05.14
Mr. Tatsushige Akaiwa, Chairman of Mate Co., Ltd. was awarded "The Order of Rising Sun, Gold and Silver Rays" during a traditional ceremony in the spring of 2013.
 
Chairman Akaiwa founded Mate in 1970. Originally established as a subcontractor for the micro crash process of iron oxide, the company has grown to be a manufacturer of ferrite materials for magnets with domestic market share of 60%.
Even after taking up the post of Chairman in 2005, Mr. Akaiwa continues setting goals that strengthen humanity of employees by the sprit and harmony of "Mind, Technique and Body", and addresses education of employees to aim at "Living with happiness".
In 2008, Chairman Akaiwa established the "Mate Kotokutai Foundation", a public interest foundation aimed at cultivating the young generation to be active globally. In 2011, he established "Asahi Co., Ltd.", a business providing nursing care as social contribution toward an aging society. He continues to personally strive for social contribution.
Chairman Akaiwa said, "I owe who I am today to everyone around me: my customers, employees and society. So, I would like to try to return the favor even little by little. Thank you very much".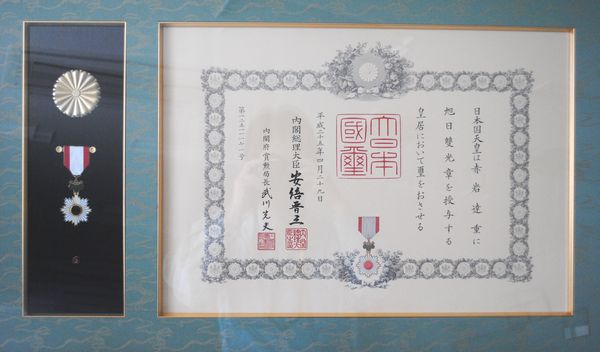 Note : The contents shown here is the one as of the date of announcement. Please be noted that It may be changed without notice.